Amid the ever-changing news cycle, it's easy to miss great images that fly under the radar. Fortunately, we've got you covered.
We're highlighting exceptional photos from around the world for the week of July 11-17. Check them out below.
Above: Fireworks explode above the Eiffel Tower as part of the annual Bastille Day celebrations in Paris on July 14, 2020. Credit: Getty Images.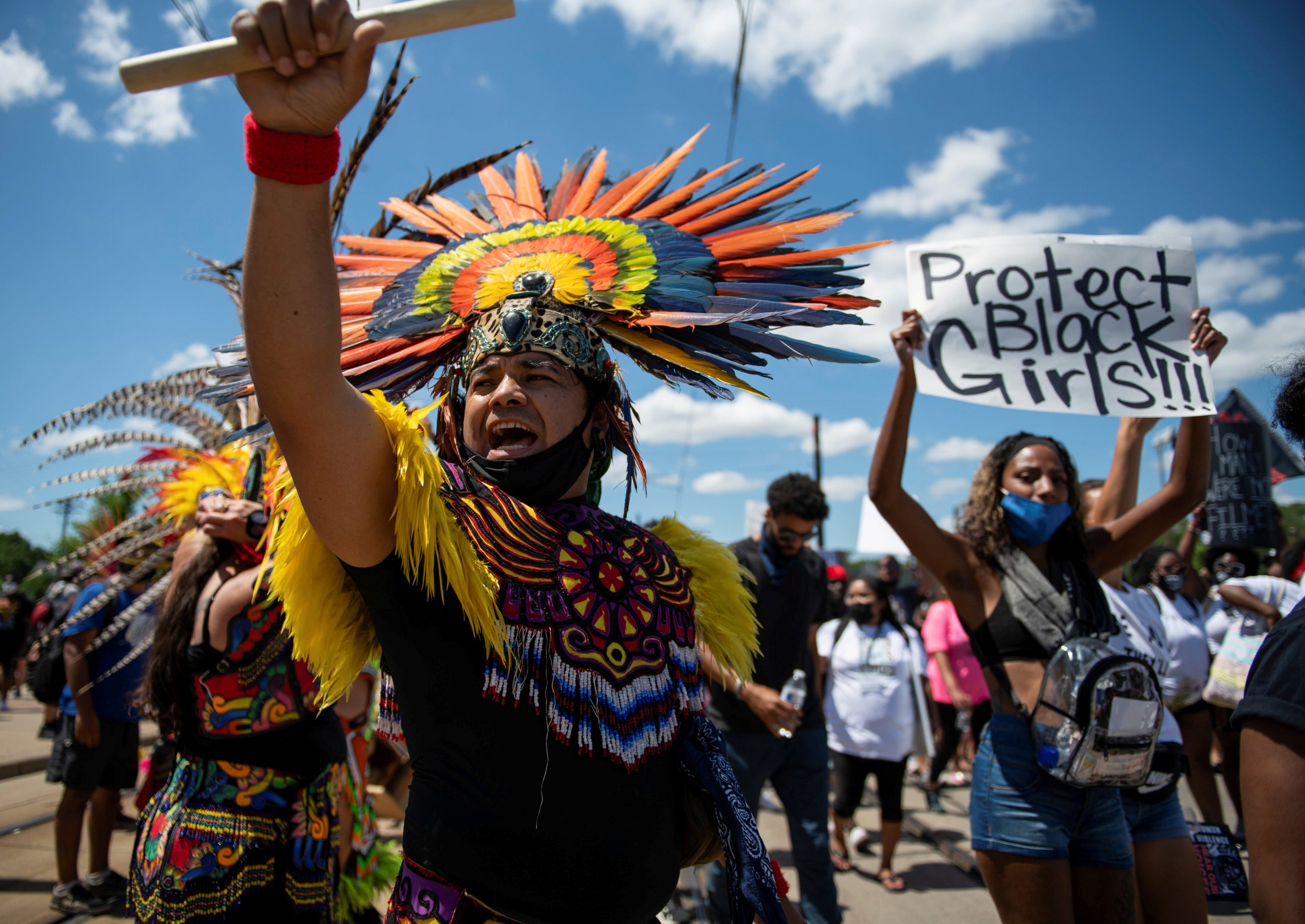 A member of the Kalpulli Yaocenoxyli Aztec community chants during a demonstration in St. Paul, Minnesota, on July 12. Mothers, spouses and relatives of loved ones lost to police violence joined supporters protesting racial inequality in the National Mothers March Against Police Violence.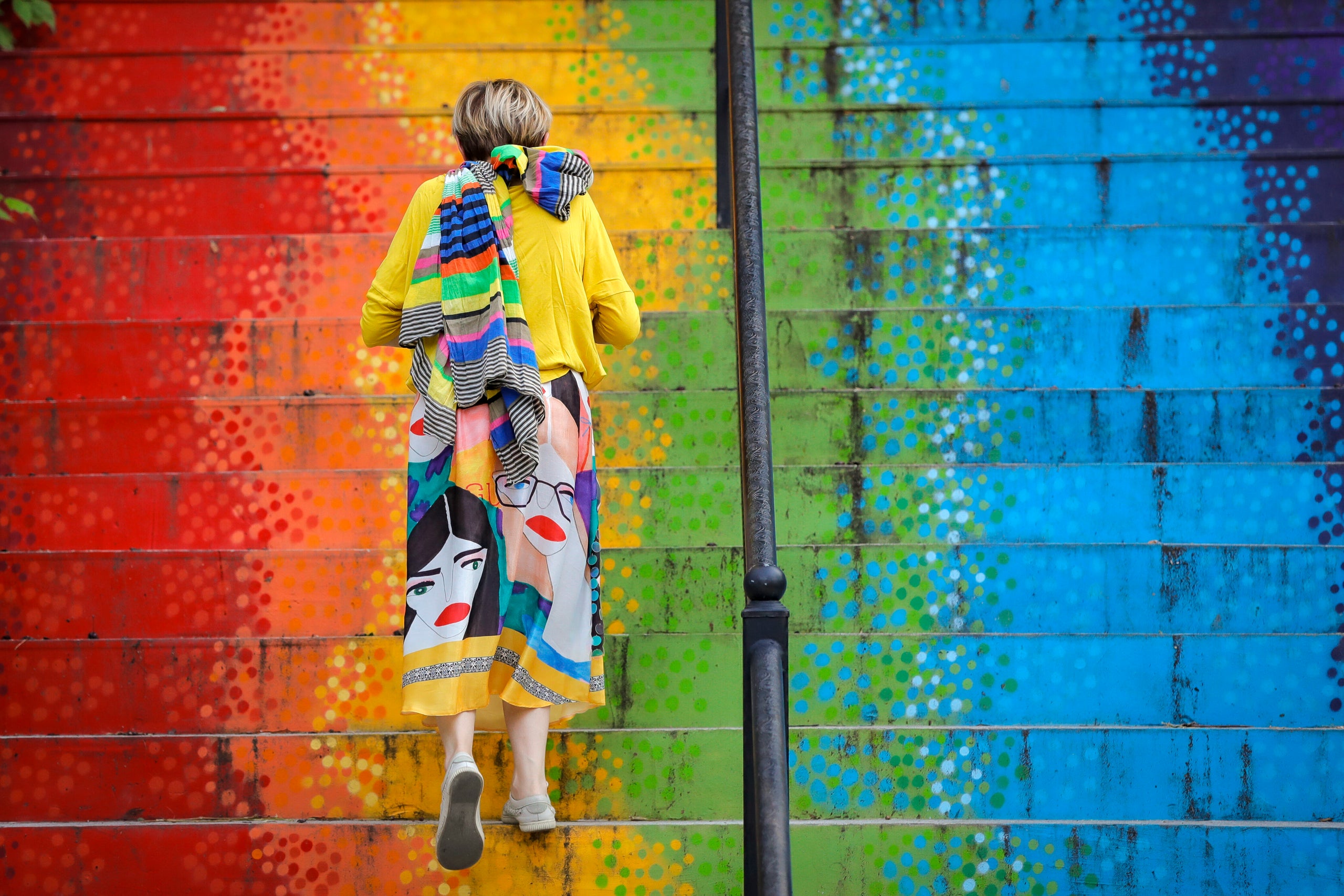 A woman walks up a stairway painted in rainbow colors in Bucharest, Romania, on July 11.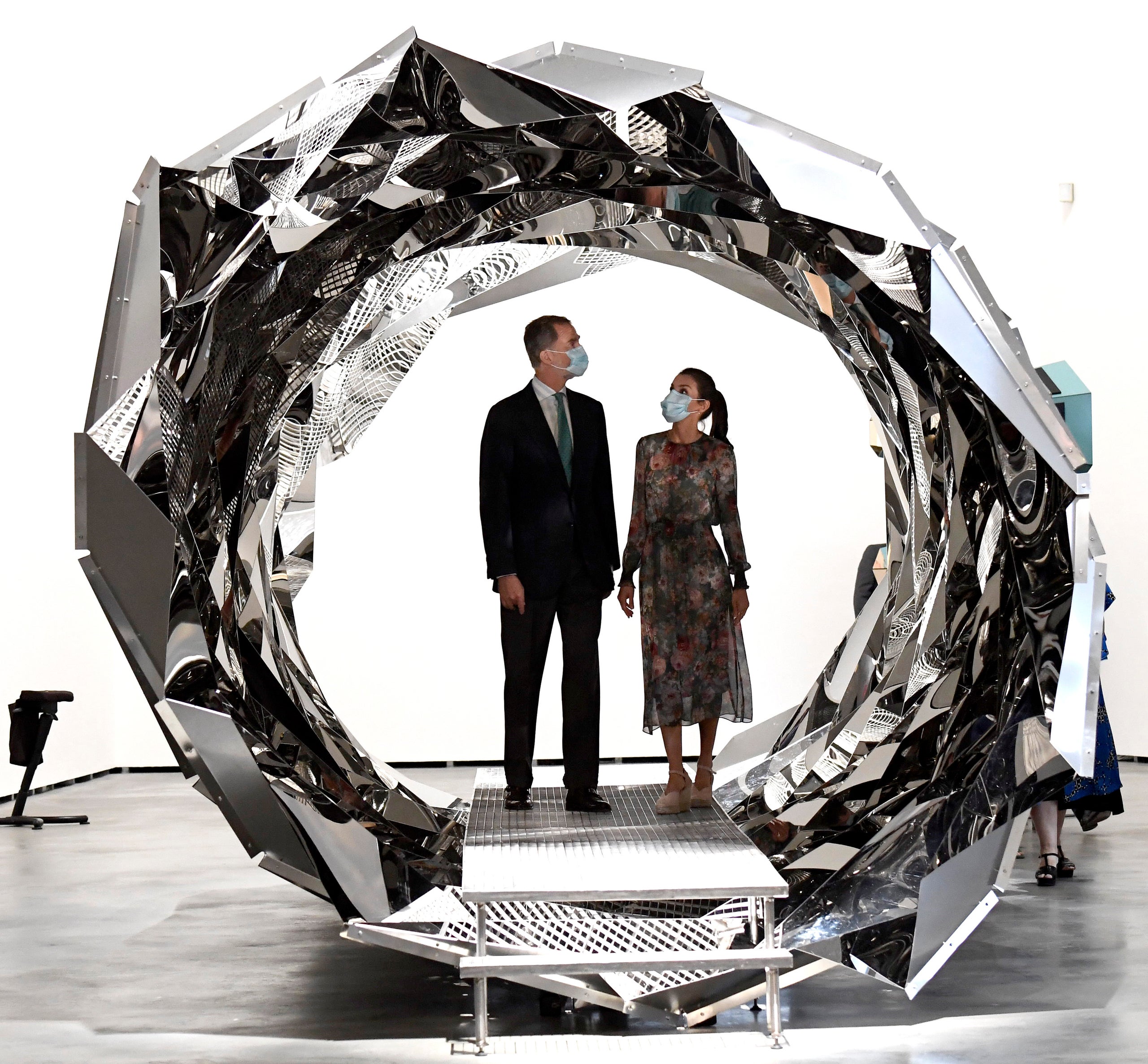 King Felipe and Queen Letizia of Spain stand within Olafur Eliasson's "In real life" exhibit during a visit to the Guggenheim Museum on July 17 in Bilbao.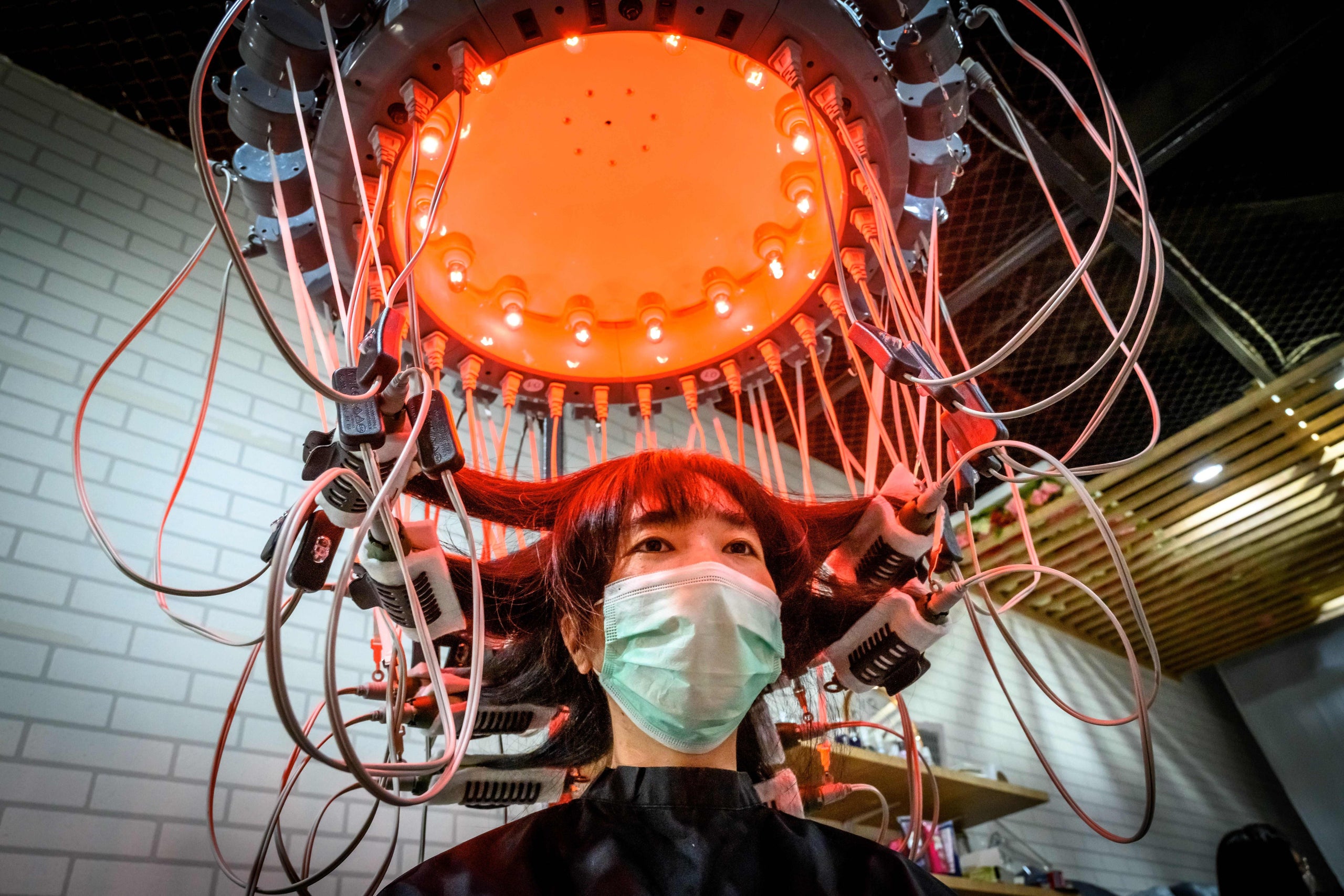 A woman wearing a face mask has her hair curled by special equipment at a beauty salon in Bangkok on July 12.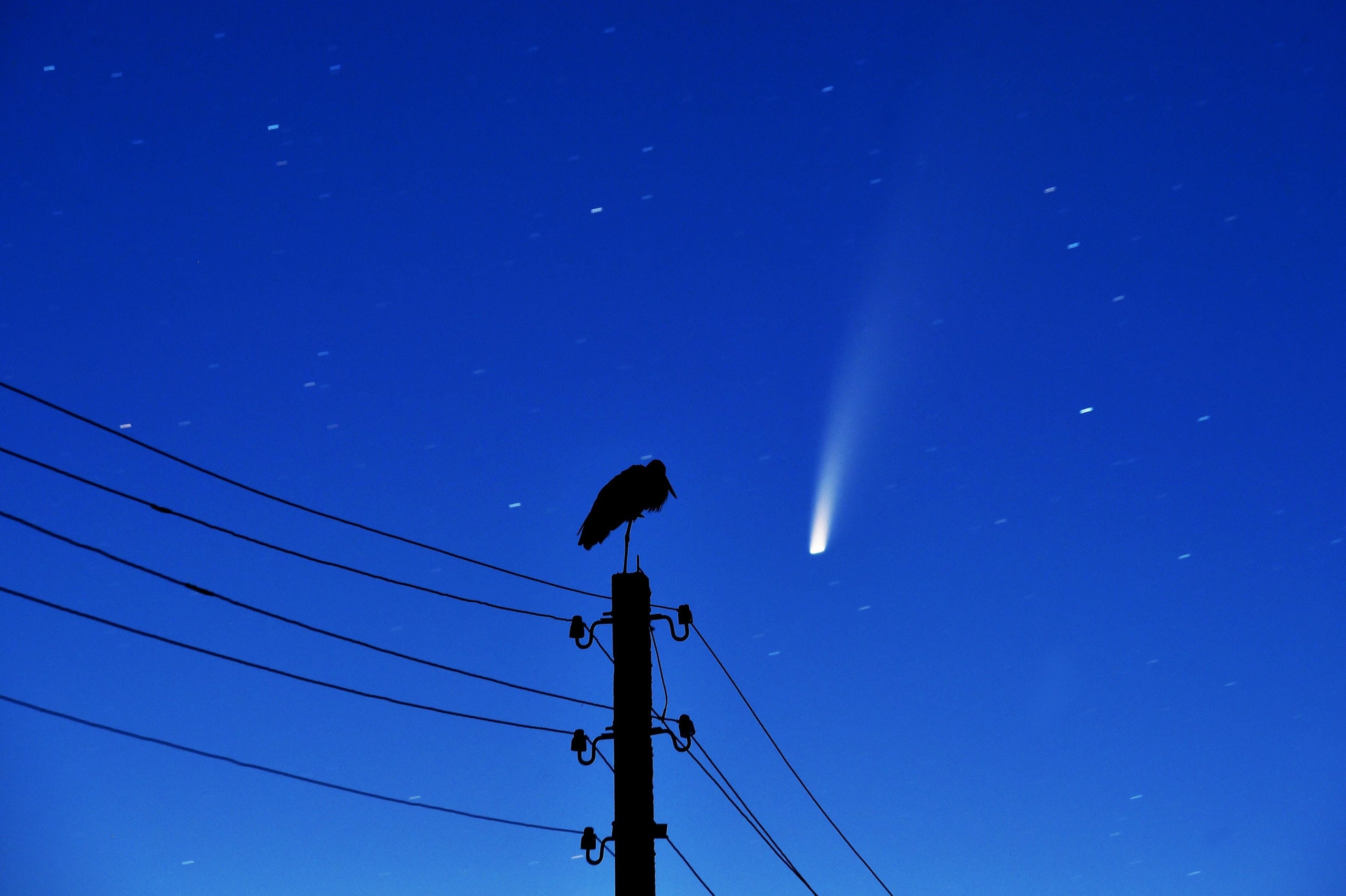 A stork stands on a power lines pillar as the comet C/2020 F3 (NEOWISE) is seen in the sky above the village of Kreva, Belarus, some 100 kilometers northwest of Minsk, early on July 13.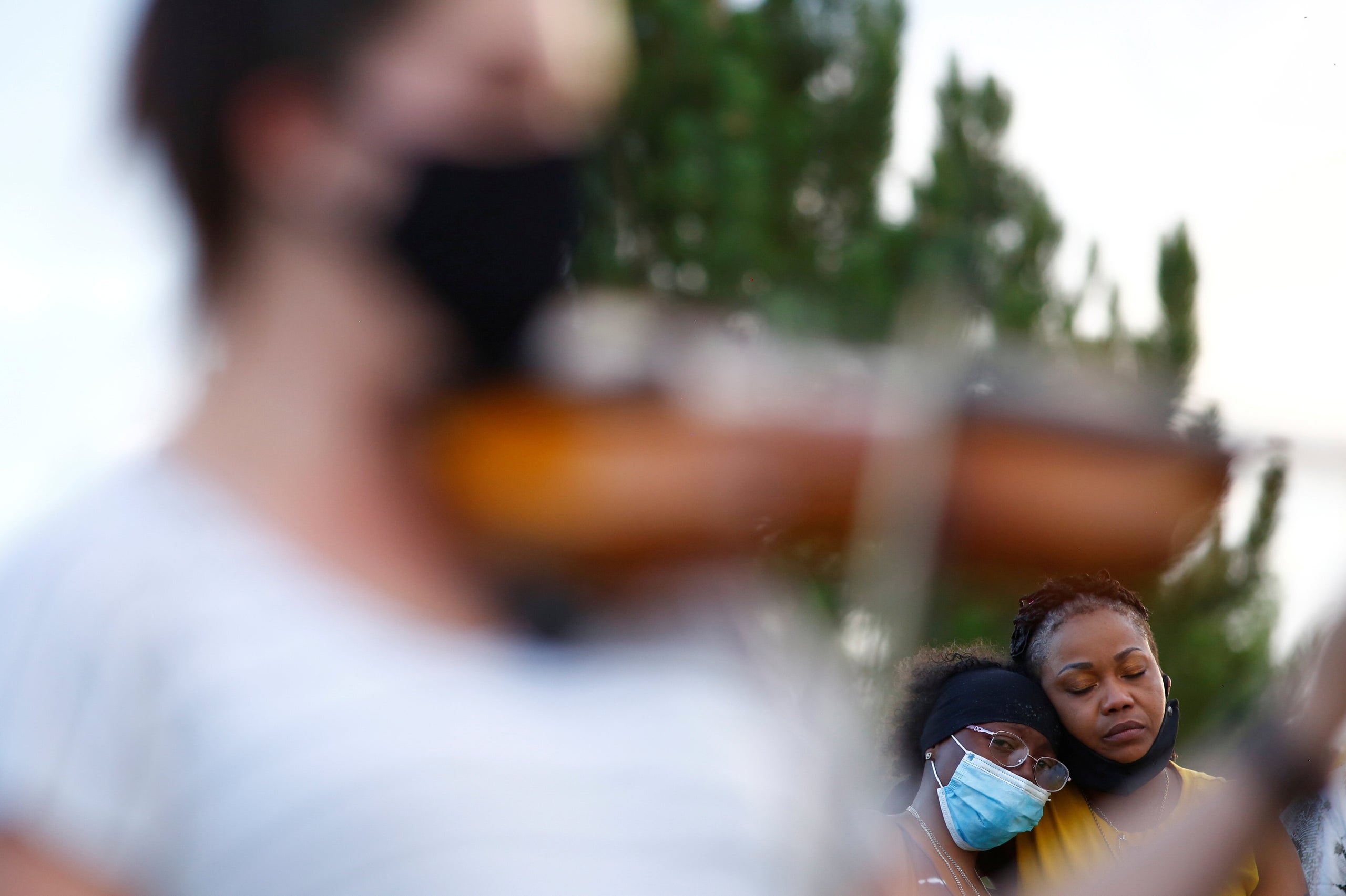 Sheneen McClain weeps while listening to a violinist play at a candlelight vigil for her son Elijah, during a protest against racial inequality in Aurora, Colorado, on July 11.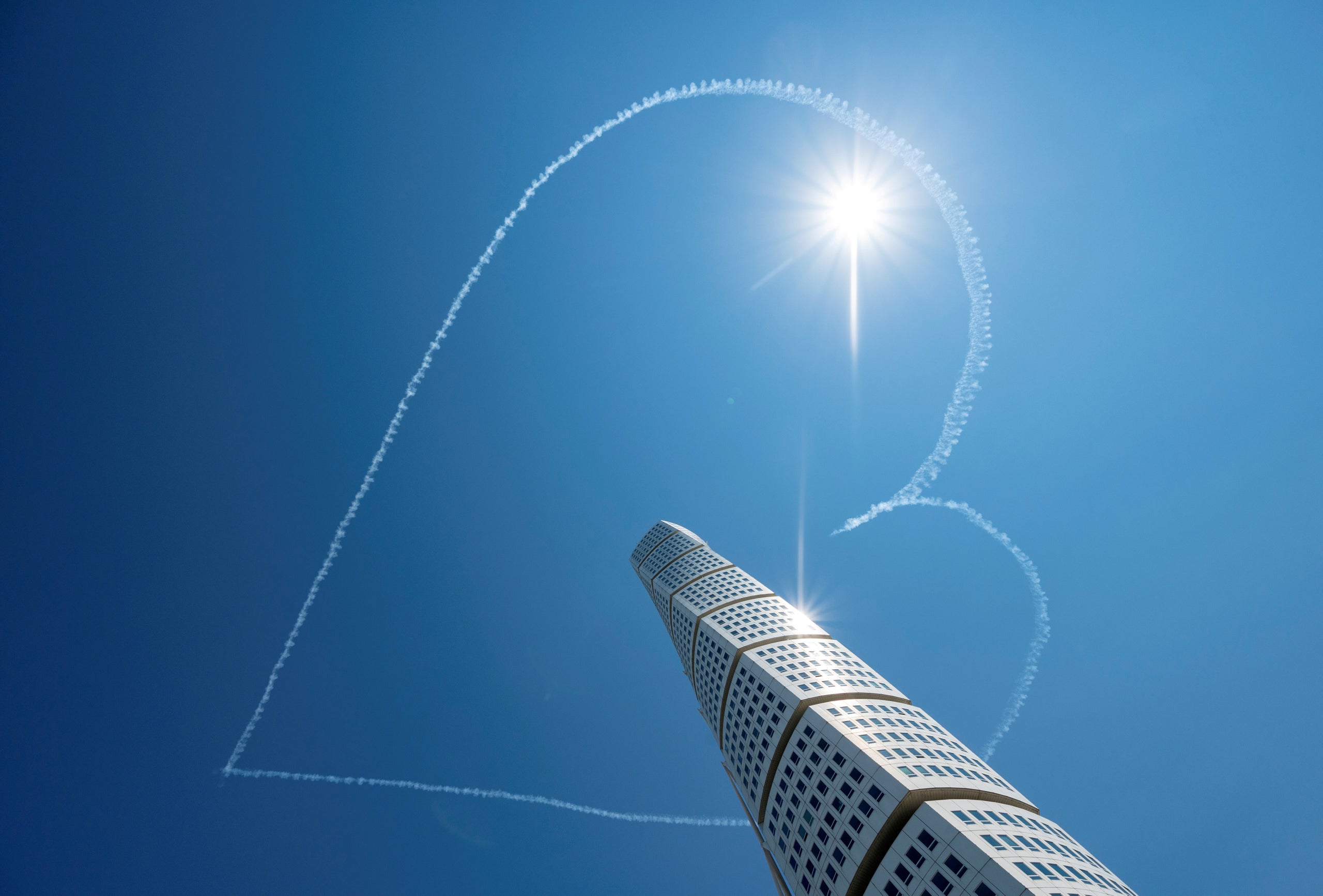 Airplanes of the Scandinavian Airshow draw a heart in the sky above the Turning Torso building, amid the spread of COVID-19, in Malmo, Sweden, on July 17.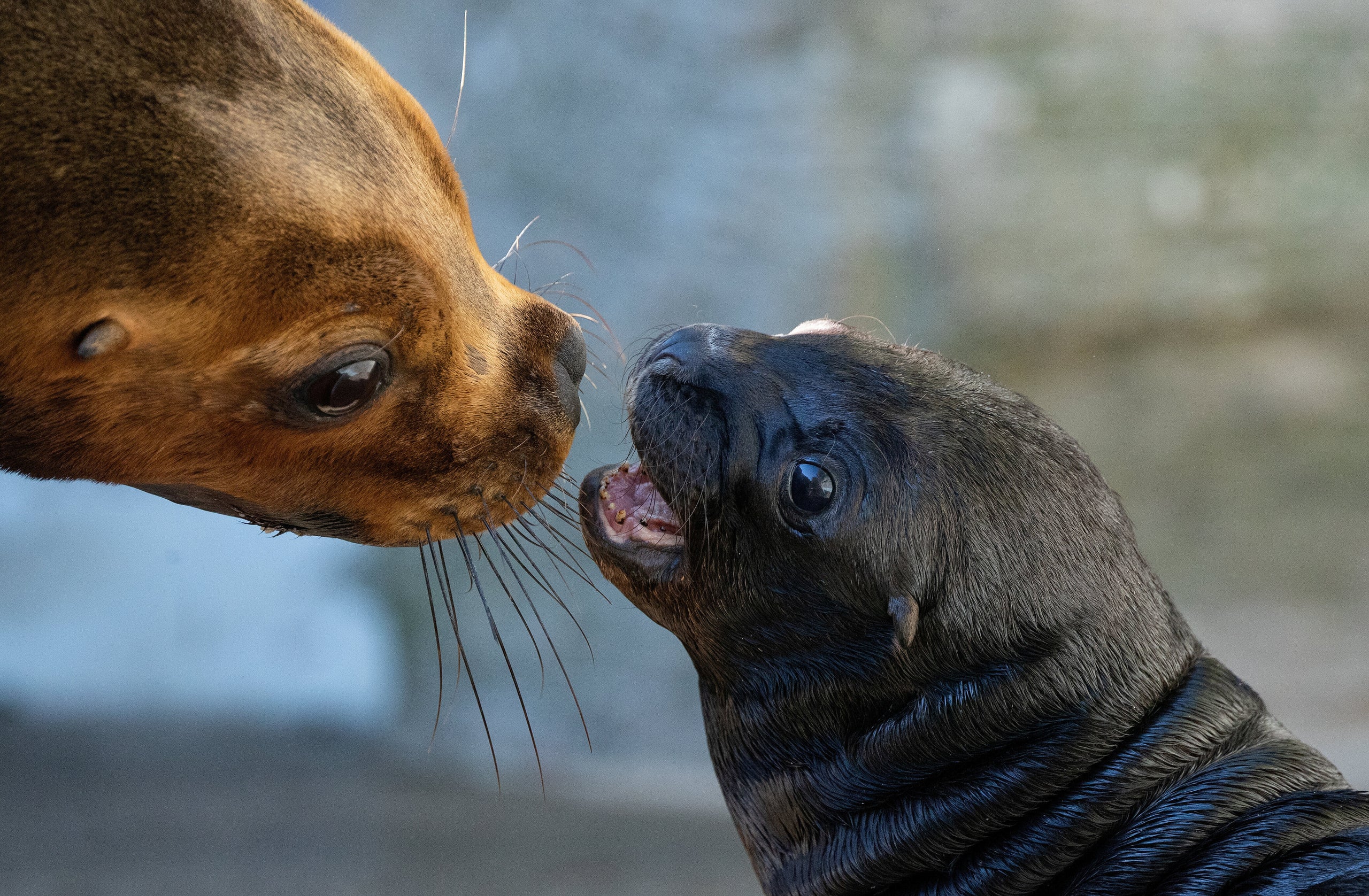 A male sea lion cub, 12 days old, is seen with its mother, Peaches, in their enclosure at the Schoenbrunner Tiergarten zoo in Vienna on July 14.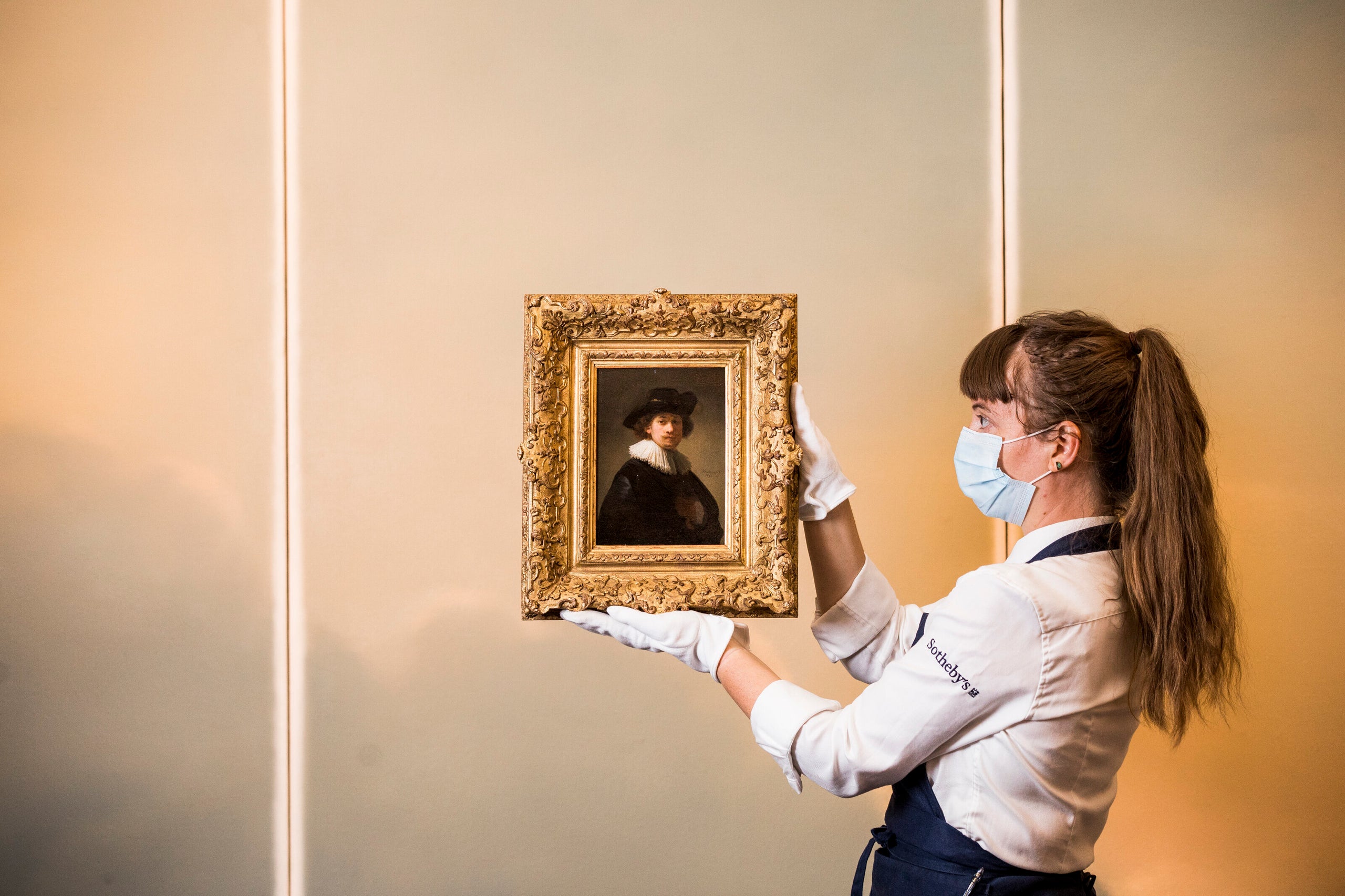 Rembrandt's "Self-portrait of the artist, half-length, wearing a ruff and a black hat (1632)" goes on view as part of "From Rembrandt to Richter: 500 Years of Art" at Sotheby's on July 17 in London.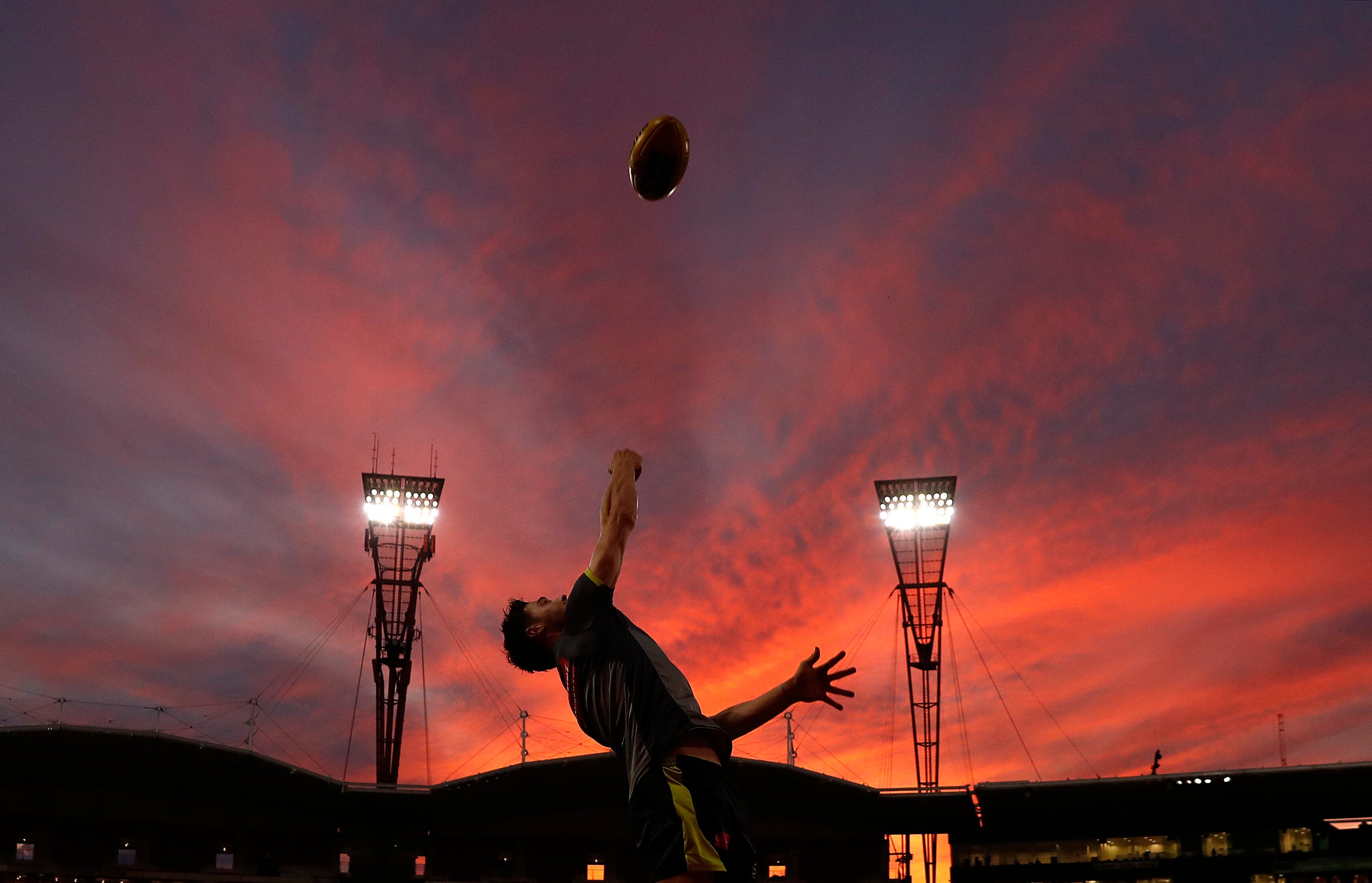 A boundary umpire warms up as the sun sets before the round 6 AFL match between the Melbourne Demons and the Gold Coast Suns at Giants Stadium on July 11 in Sydney.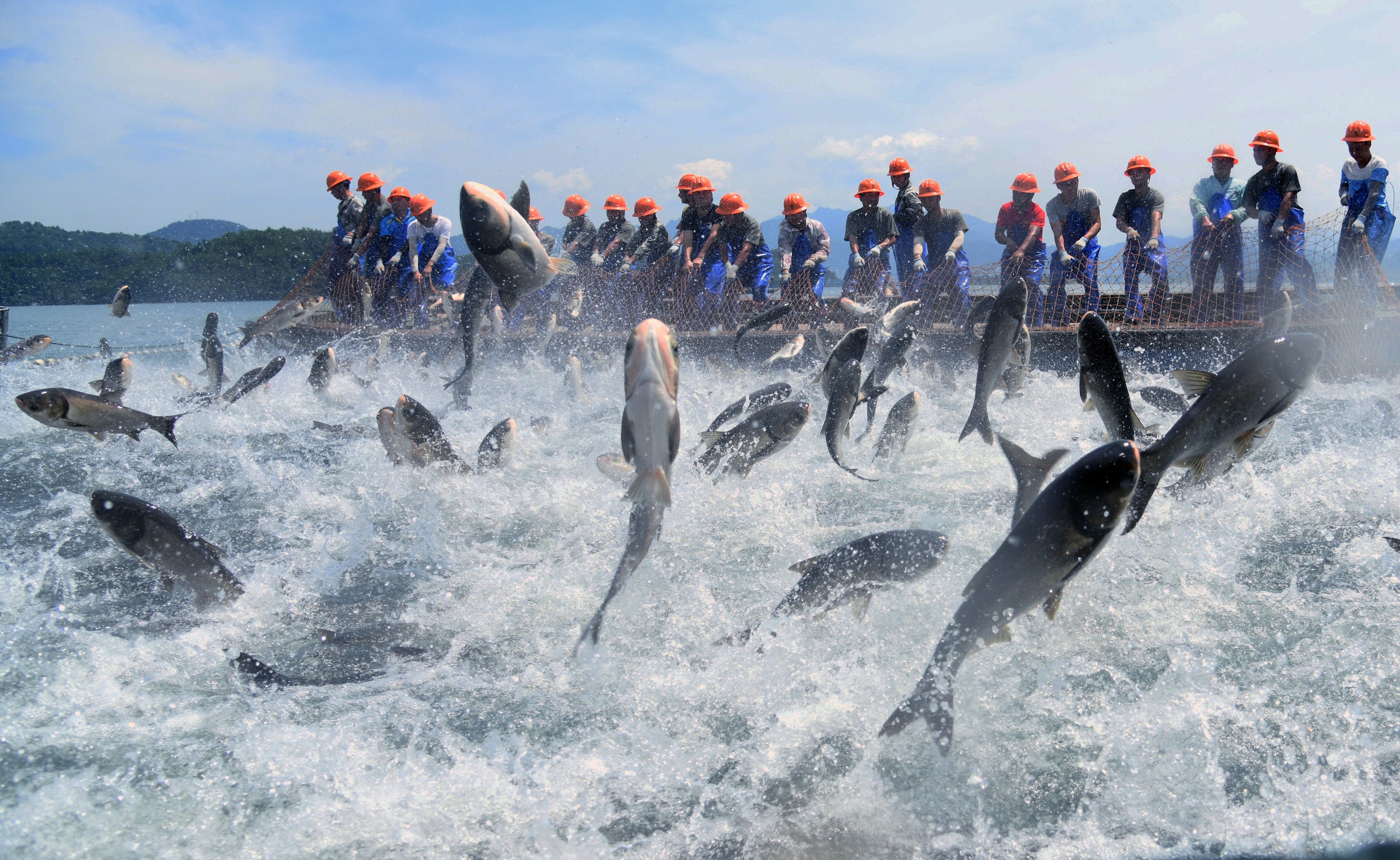 Fishermen net fish at Qiandao Lake after the Xin'anjiang dam discharges floodwater on July 12 in Hangzhou, in China's Zhejiang Province.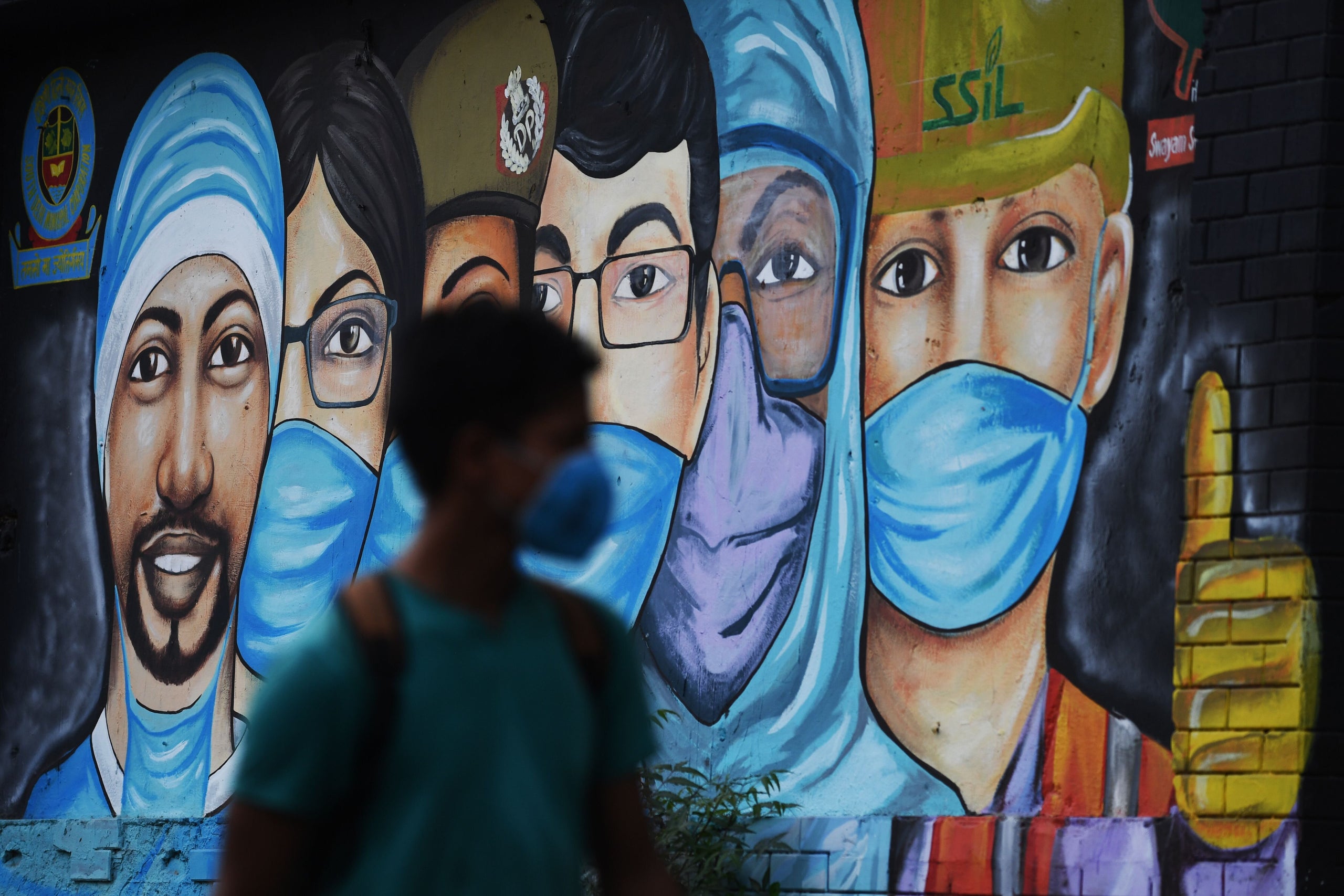 A youth walks past a mural of frontline workers after the government eased a nationwide lockdown imposed as a preventive measure against the coronavirus in New Delhi on July 14.
Calling all HuffPost superfans!
Sign up for membership to become a founding member and help shape HuffPost's next chapter