Like zombies, the controversy over Glenn and Abraham's deaths on "The Walking Dead" keeps coming back to life.
It started in 2016 with the season six finale, "Last Day on Earth." Fans and the media theorized all season which of the main cast members Negan (Jeffrey Dean Morgan) would kill in his debut episode, but the show ended on a cliffhanger, with the fates of several fan favorites up in the air.
Following a summer of even more fan theories, the season seven premiere revealed that Negan killed both Abraham (Michael Cudlitz) and Glenn (Steven Yeun). Both deaths were particularly graphic, with Glenn's eye popping out as in the comic, and the combination of the cliffhanger and the brutality drew significant fan backlash.
In a recent episode of the "Talk Dead To Me" podcast, Abraham himself, actor Cudlitz, said the deaths went too far.
"I always think it was a bridge too far, personally. I thought it was too much," Cudlitz said. "Either one of us should have lived a little bit longer because I think it was, people were very affected by it. They said, 'Oh, my gosh, it was the most graphic brutal deaths. It was murder porn.' All this stuff."
Other deaths in the show were actually more brutal, but the fact that Abraham and Glenn were bigger characters in the show made it harder on fans, he added.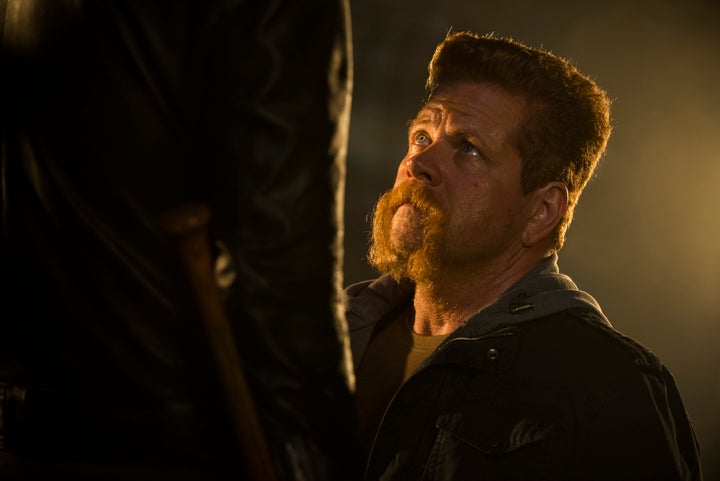 "The fact that I think you loved Abraham and Glenn so much as an audience, that's what makes it more brutal, and you sort of think, 'Oh, OK. Oh, my gosh. It was Abraham. We're sad that it was Abraham, but thank God it wasn't Glenn.' And, 'OK. Oh, my gosh. OK.' And, 'Oh, my God. It's Glenn, too! What are you doing to me?' I think it's the one-two punch that was maybe a little too much," Cudlitz said.
Then-showrunner Scott Gimple and "Walking Dead" comic creator Robert Kirkman went back and forth about how to handle the deaths, Cudlitz said. Another version of the story had one of the characters dying in the season six finale and another in the season seven premiere. But Cudlitz isn't sure how that would've gone down either, saying it'd be an "interesting" but "brutal" way to start the season.
"I think you want to start the season with a little bit more of a hug than a punch to the face or throat," Cudlitz said.
Don't expect the controversy to die anytime soon, especially with Maggie (Lauren Cohan) — aka the mother of Glenn's child — coming back to the show. 
Morgan said on AMC's "Friday Night In with The Morgans" that he believes Negan — again, the guy who killed Maggie's husband — is going to "irritate" her, Comicbook.com posted.
At least that's one theory that's 100% true. 
Calling all HuffPost superfans!
Sign up for membership to become a founding member and help shape HuffPost's next chapter